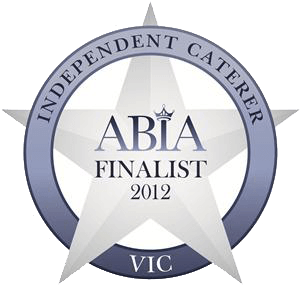 Finalist MoreISH Catering VIC 99.20%
Every year, the ABIA hosts the state Annual Bridal Industry Awards and national Designer of Dreams Awards to reward and recognise the best wedding suppliers in the industry.
The Academy has created a unique and invaluable service designed to enhance the reputation of the dedicated wedding supplier by rewarding their passion and professionalism with public recognition of their past work. This service is achieved via information collected from over 50,000 newlyweds. Participating brides supply invaluable information relating to the 'Quality of Product', 'Quality of Service', 'Value for Money' and 'Attitude of Staff' of each nominated wedding supplier. The bridal ratings are collated and used to determine who were, in the opinion of the voting brides, the best suppliers of each wedding category.
---